Aptium #01 was realised for

the 2004 Kryptonale Festival,

in Berlin

and was presented

in the Großer Wasserspeicher

(Am Wasserturm, Prenzlauerberg)

as part of

the site-specific installation

called Wipp Lounge.
Aptium

at Kryptonale, Berlin 2005
This sound installation brings about a perception of sound different from what is generally experienced. The participient is lying in a hammock, wired in such a way as to make sounds resonate throughout his or her entire body.
Fourteen loudspeakers are positioned in the hammock, touching different parts of the extended body. In this way, the vibrations from the loudspeakers become manifest and the sounds are carried, via the bones, to the inner ear. Our most intimate space becomes a resonance body and a changing sound sculpture.
To our ears, this inner soundspace becomes linked to the sounds produced in the water tower. In contrast to the passive reception and perception of the soundspace in the hammock, the architectonic body of the watertower offers a space in which the participent has the opportunity to alter his or her viewpoint, so as to realise his or her own experience of the sounds. These two diametrically opposed soundspaces have also been used by composers Paul Modler, Henry Mex and David Monarcchi in their own 26-channel site-specific works.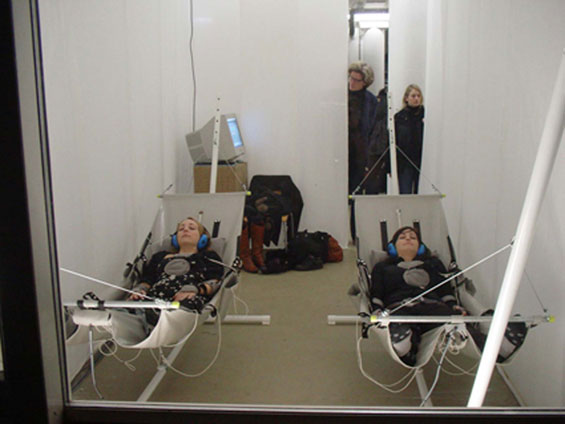 Aptium at DCR, Den Haag (NL), 2007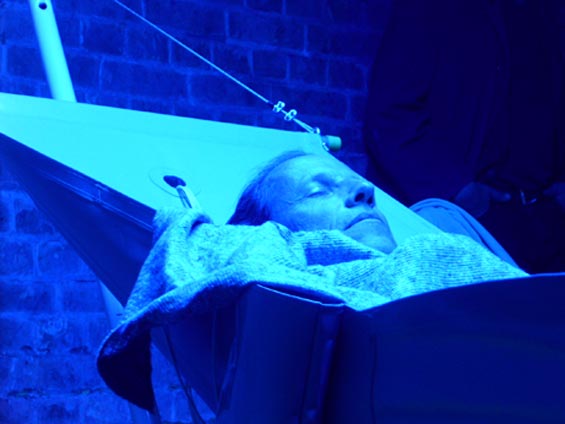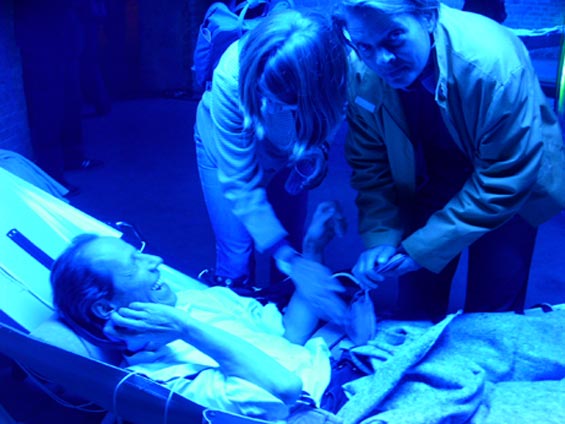 Aptium at Kryptonale, Berlin 2005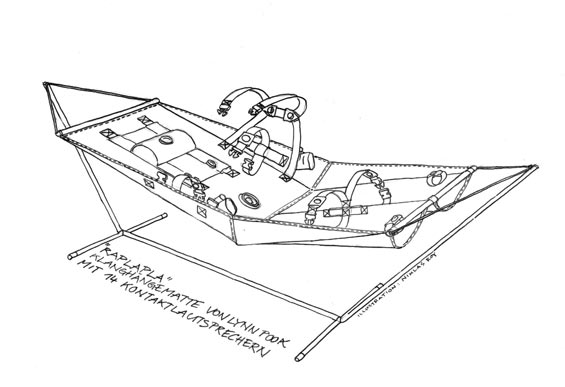 Drawing of the hamac by Niklas Roy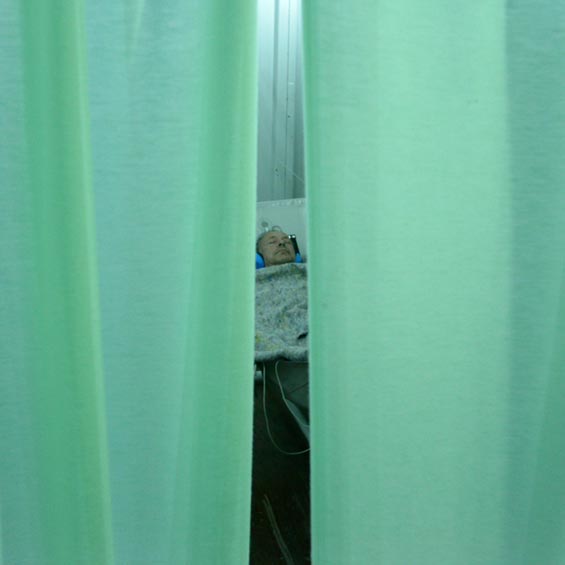 Aptium at Neue Musik Rümlingen, 2005 (SCH)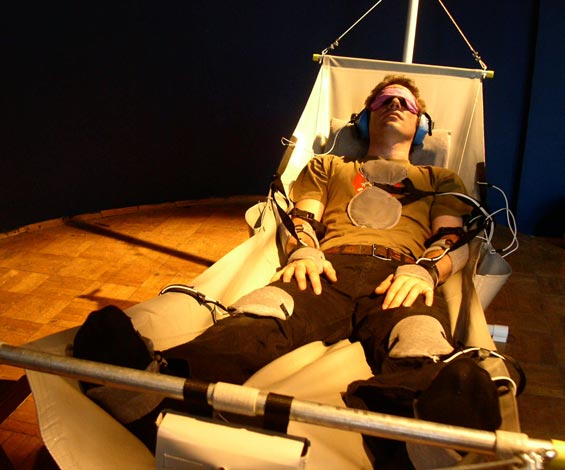 Aptium at Galeria Kapellica, Ljubljana (SLO)



[audio-tactile...] / [installations...]